Biographical Information -

Wendell Wood
General Information
Served as Co-Chairman of NUCA Safety Committee 1985-1989; NUCA Member/Attendee 1980-2019/2022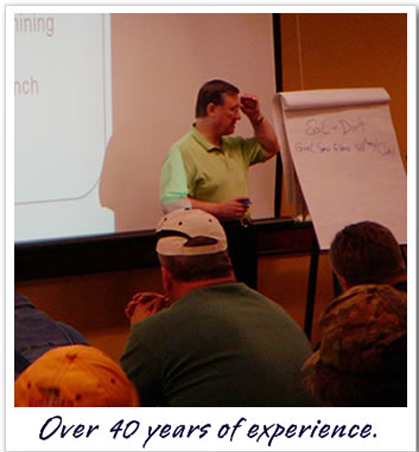 Formed MMJ Consulting (Services) as a training organization recognized by OSHA Training Institute and as such allowed to conduct OSHA Compliance Training. 1983-1989, 2009-2015 and most recently April 2022 to the present day.
I participated as Instructor for OSHA Training Institute from 1983-1989, 2009-2015 with Dr. Jack Mickle.

I conducted classes for various state and federal agencies during that time on the changes anticipated in the revised Subpart P Excavations with Dr. Jack Mickle, ISU, and George Bradberry, Speed Shore Personnel

AS first President of the TSSA (Trench Shoring and Shielding Association) 1989; Current Member Emeritus, I continue to comment in industry issues through NAXSA, LinkedIn, and Trench Safety Training, DBA MMJ Services.

Moderated the discussion on the preparation of Appendix D of the current standard.
OSHA 500 Trainer:

Authorized OSHA 10/30 Instructor
Flagger Training
ATSSA and NSC certified trainer.
Former Vice Chairman of ANSI 10.12 Subcommittee Excavations 1993-2004
Taught NUCA CPT Classes from 1990 to 2009
President of MMJ Services(Consulting) 1983 to 10/1/2015 and April 2022 to the present.
Providing consulting services for various manufacturers, engineered shoring solutions for contractors, brokering new and used equipment in the areas of safety and shoring and Competent Person Training Nationwide for Federal and State Agencies and Contractors and adjunct instructor for CPT for Alaska University, Iowa State University.
Published author for several industry magazines.
National Trench Safety
Senior Trainer for Competent Person, OSHA 10/OSHA 30, E-385, Confined Space. Current Member of National Safety Council and American Society of Safety Engineers. NAXSA approved Instructor.
Expert Testimony for OSHA in several compliance matters. Developed Safety Manuals/Intranet Training
EM 385-1-1 Construction Safety Hazard Awareness Course for Contractors.
Basic Rigger and Signal Person Train the Trainer, ATSSA Certified Flagger Trainer, NSC Flagger
Community
Ministry to shut-in elderly, in assisted living facilities and their own dwellings…for encouragement and assistance in finding and using community services for transportation, general wellbeing, insurance assistance and guidance.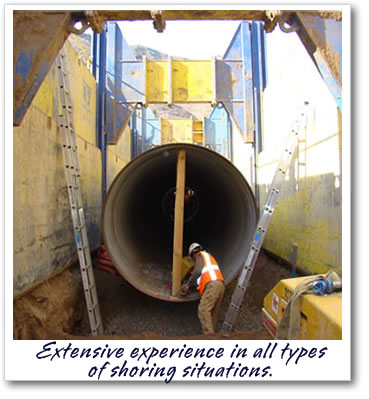 Contact Wendell Wood at Trench Safety Training for the training programs and excavation related services your company needs.
National Sales Manager for GME 1980-1989, 1993-204
National Sales Manager for Rammax Machinery 1989-1992.
Distribution of compaction equipment—trench rollers.
National Sales Manager for Krings Trench Shoring 1992-1993
(European Slide Rail Manufacturer)
Vice President of Construction Products Division GME 1993-2004
Consultant for Emunds and Staudinger,
GMBH (Slide Rail) for the US Market 2005
Director of Distributor Development for Efficiency Production, Inc. (EPI) and its sister company: Safe-T-Shore 2004-2007 (April)
Pacific Shoring CA April 2007-October 2007.
Manager for Distribution
General Manager for SBH North America—
A subsidiary of SBH Tiefbautechnik—Houston, Texas November 2007-February 2009. Co-founders: Ron Chilton of National Trench Safety and Tom Coble (RIP) of Coble Trench Safety (now United Rentals).
Self-Employed:
Formed Performance Matters LLC in 2010/DBA MMJ Services (Consulting) and Allen Trench Safety. Transferred DBA Allen Trench Safety to Jennifer & Chris Allen, 12/31/2012.
DBA MMJ Services providing virtual and face to face training nationwide in Excavation Safety and Construction Confined Space Standard