Frequently Asked Questions about Trench and Excavation Safety OSHA Training Classes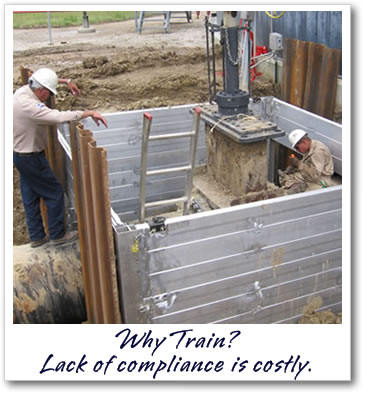 Simply put, all we need is a place to conduct the training program, a screen or white wall for projecting the PowerPoint material, and a flip chart or chalk board for addressing audience questions. We can make nearly any area work for training but it is best to host our program in an area that is free from excessive distractions, employee traffic and outside noise.
Refreshments, and/or lunch if you wish to provide them.
Professional reference manuals and/or materials will be provided for each person attending training.
A projector and audio equipment, our PowerPoint training program, and when applicable soil samples and soil testing equipment, along with additional support materials.
A professional instructor with at least 15 – 30 years experience in the standards and the industry.
Yes. Trench Safety Training will present a laminated completion card and/or a certificate of completion suitable for framing to each person attending (depending on the class). For the OSHA 10 and OSHA 30 hour programs, Trench Safety Training will apply for the OHSA certification card for each person attending the training. There is a small additional cost for those desiring a certificate. (Please note that cards and certificates only indicate that training has been provided. The designation of competence for the duties of a "competent person" within the meaning of the OSHA standard remains the responsibility of the employer.)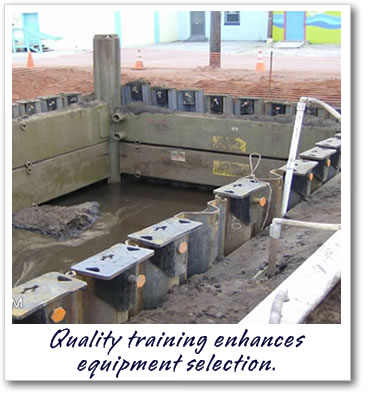 Contact Wendell Wood at Trench Safety Training for the training programs and excavation related services your company needs.